School Attendance - Miss School Miss Out
School Attendance - Miss School Miss Out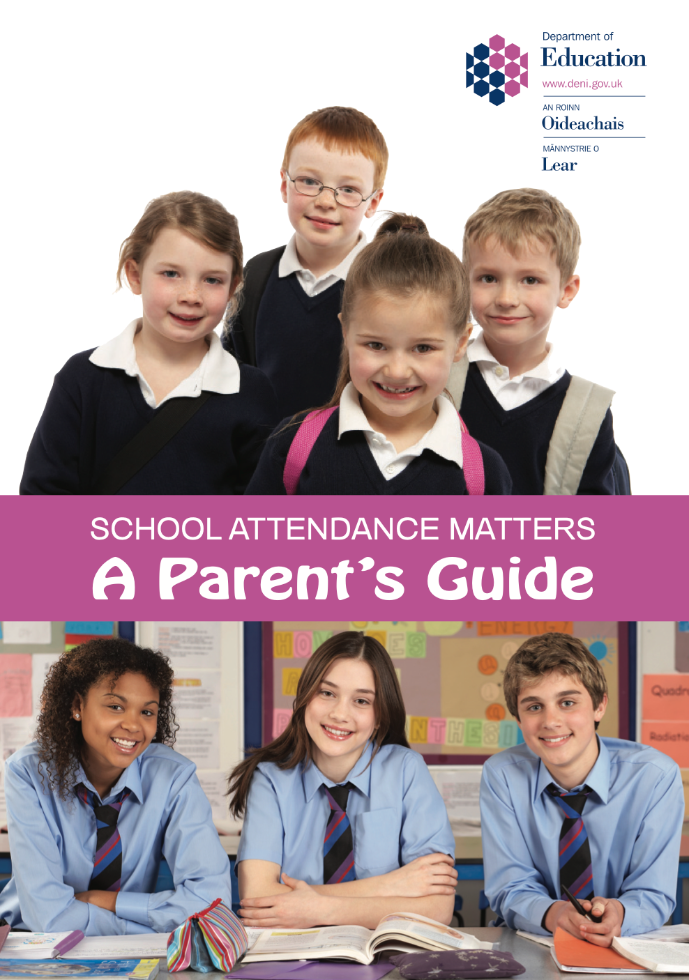 The Department of Education has launched a new initiative entitled 'Miss School. Miss Out' with the aim of raising awareness of the impact that school attendance has on children's learning. Please take time to read this information by clicking on the link below:
https://www.education-ni.gov.uk/sites/default/files/publications/de/attendance-matters-a-parents-guide.pdf
The School Attendance Matters document highlights the importance of your child's attendance at school. The slideshow beside highlights some of the main pages from this document. Please take time to read the points contained.