School council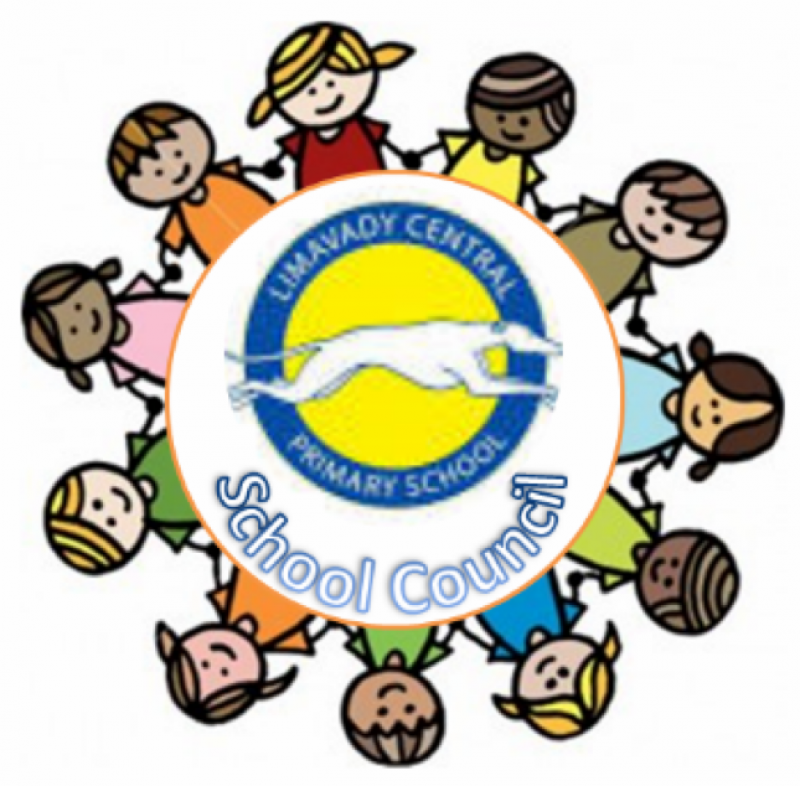 'THE PUPILS VOICE'
At Limavady Central Primary School we are proud to have set up our School Council for 2019-2020. Our pupil representatives (from each Primary 4 to Primary 7 class) have now been elected and started to take part in both Class and School Council meetings. These councils are in place so that pupils have a voice and are involved in decisions about the school that affect them. Through Class Council all pupils have the opportunity to raise issues, share ideas and take part in discussions that involve all of their classmates in reaching a democratic solution. Wider issues that arise at Class Council are discussed further at School Council, this ensures that as many pupil voices as possible are heard. Pupils at Limavady Central Primary know that this is their school and their thoughts and ideas matter.
Our School Council Representatives for 2019-2020
P.4. Mrs Scott – Sienna Hassan and Brock Murray
P.4. Mrs McCollum – Iona Scott and Olly Young (Vice Chairperson)
P.5. Mrs Kilgore– Tom Howe
P.5. Miss Richardson – Jamie Mayell
P.6. Mrs Guy – Tom Loughery
P.6. Mrs Loughery/ Caskie – Darcy Hunt
P.7. Mrs White – Finlay Devine (Chairperson) and Holly McArthur
P.7. Mrs Given – Leighton Alcorn (Secretary) and Savannah Brolly
So what have we been getting up to?
Week 1 – Welcome to Council – Today we talked about the weekly routine of Council and what it means to be a councillor. It is extremely important that we remember that we are representing our Class' voice.
Week 2 – Advertising our council – This week we discussed ways that we could make the school aware of who we are and what the Council is all about. The majority of the council agreed posters and our own display board would be a great way of introducing the council.
Week 3 – The language of School Council – This week we have looked at and discussed the various terms and language that we use in School Council and what they mean. We looked at our Agendas and Minutes and found terms such as 'Apologies', 'Deadline' and 'Matter'; all of which we need to understand in order to write our own Agendas and Minutes. We also looked at different roles within council and the jobs these people will be responsible for.
Week 4+5 – Skills Needed for School Council– Over the past two weeks we created and developed an Agenda for a school council meeting, this gave us a chance to practice such an important skill for when the time comes to run the council on our own. We also looked at the importance of having minutes and discussed when the best time would be to write them up and give them out to our representatives.
Week 6 - The Big Vote– This week in council the representatives has the chance make their plea for the roles of Chairperson, Vice-chairperson and Secretary. Each candidate put forward their reasons for why they would be best suited to the role in order to convince the rest of the council to vote for them. After much deliberation we have voted in Finlay Devine as our Chair, Olly Young as Vice-Chair and Leighton Alcorn as Secretary. Well done to everyone who put themselves forward for these roles and a special congratulations to Finlay, Olly and Leighton. Let the hard word begin!