Nurture Nook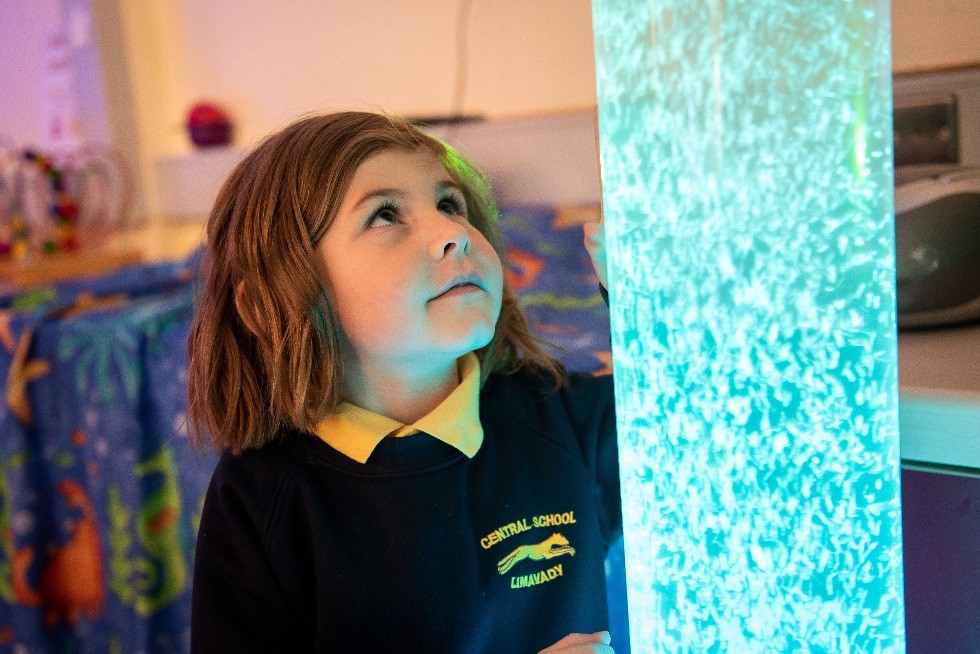 We pride ourselves in providing high-quality, extensive support and intervention for all our pupils, especially those with a Special Educational Need. We believe early intervention is key and use a combination of teacher observations and assessments to identify and provide for additional needs across all our classrooms while working in close partnership with our parents. Some children may receive support within class and some may come out of class for sessions of small group or individual support. Furthermore, our "Nurture Nook" sensory space is an invaluable resource for children with social and emotional needs. Whatever the need, intervention is tailored for the individual child and is continuously monitored and adapted to meet those needs as targets are met.
As a staff we have a wide and varied specialist skill set with training opportunities sought and engaged in annually. We work closely with many outside agencies such as the Education Authority's Educational Psychology Department, Literacy Service, Language and Communication Service, Autism Advisory and Intervention Service, Primary Behaviour Support and Provision and RISE NI.
We delight in the progress our children make both academically and personally.